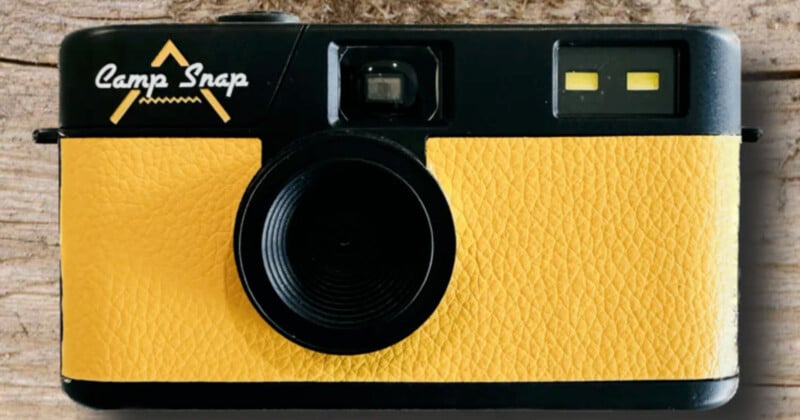 Camp Snap is a new screen-free digital camera designed to help children "live in the moment" while still creating digital memories.
A digital camera lacking a screen is not a novel concept. Back in 2016, Leica announced the Leica M-D (Typ 262), a digital M-Series Leica camera that ditched a built-in display. In his review for PetaPixel, Eric Kim described how the controversial Leica was his "dream camera."
While The Leica M-D is a serious camera built for passionate photographers, the Camp Snap has a much more "consumer" tilt. The Camp Snap is created for children, a market it is safe to say the $6,000 Leica camera was not hoping to corner.
"Camp Snap cameras are designed with the goal of promoting social interaction and play amongst kids. Without a screen, children will not be distracted by reviewing the photos they took and can instead focus on spending time with their friends, playing games, and exploring the outdoors. This feature encourages children to be more present in the moment, and ultimately helps to create a more engaging and enjoyable camp experience," explains Camp Snap.
Since it is designed for children, the Camp Snap camera is not rich with high-end photography features. It has just eight megapixels of resolution and is designed to be very easy to control. The simple, block-shaped camera includes a shutter button and flash selector switch.
"Just point and shoot," says Camp Snap. "Our goal was to give the photos captured by our Camp Snap camera a vintage appearance while also enhancing the outdoor colors," says Camp Snap.
The company offers no additional details about the camera's features or capabilities and says nothing about the image sensor size, lens specifications or focal length, or available shutter speeds.
The camera includes a built-in, rechargeable battery and a preinstalled memory card to store "thousands of photos." The card is only removable with a Phillips screwdriver, so children cannot access the card themselves.
Camp Snap describes its camera as "aesthetically pleasing" thanks to its vintage design, which is an interesting angle given that the target user lacks nostalgia for old-school cameras. However, the people buying Camp Snap will mostly be parents, who may have a soft spot for vintage cameras.
Pricing and Availability
The Camp Snap is available for preorder and costs just $40. The affordable camera is expected to begin shipping next month.
---
Image credits: Camp Snap
link