Even though
Samsung's operating profit plummeted 78%
during the third quarter to 2.4 trillion won ($1.78 billion) from the 10.85 trillion won it reported a year ago ($8.05 billion), the Q3 operating profit was the highest of the year so far. The company spent 11.4 trillion won ($8.45 billion) on capital expenditures and is expected to shell out 53.7 trillion ($39.82 billion) won for all of 2024,
Pre-order the Samsung Galaxy S23 FE right now, right here!
First quarter operating profit this year was 640 billion won ($474.6 million) and second quarter operating profit was reported as 670 billion won ($496.9 million). The third quarter operating profits were more than the first and second quarters combined. Revenue for Q3 dropped by 12% to 67.4 trillion won ($50 billion). In the most recent quarter, Samsung was able to reduce its losses in memory chips by 14% to 3.75 trillion won from 4.36 trillion won as it focused on cutting-edge DRAM chips supporting AI and cut production of older chips.
Smartphone and PC manufacturers have grappled with weak consumer demand and have decided to draw down chip inventories instead of spending to replenish their holdings. But Samsung sees better times ahead for memory chips and said, "PC and mobile demand is likely to benefit from the arrival of some replacement cycles for products." Foreshadowing this improving trend, chip prices started to move higher at the end of the third quarter.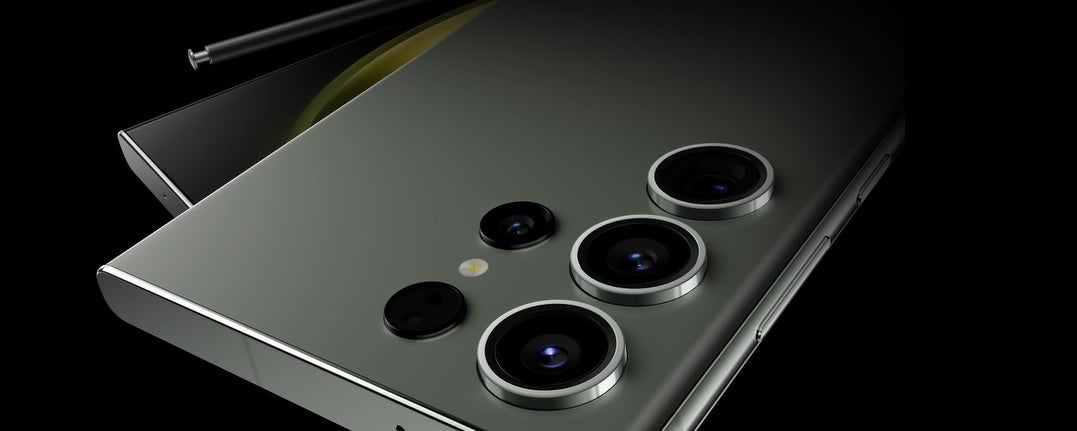 The Samsung Galaxy S23 Ultra has sold over 10 million units so far this year
Samsung's hometown memory chip rival SK Hynix recently said that DRAM chips are benefiting from an "AI boom." The combination of the improvement in demand and previous production cuts is beginning to lead customers to place orders as prices stabilize.
In 2024, Samsung forecasts growth in the smartphone market as consumers start spending in anticipation of a global economic recovery. Premium phones and tablets will see growth. The smartwatch segment will achieve double-digit growth, and the true wireless stereo market is expected to grow modestly.
Heavy demand for premium OLED panels from smartphone manufacturers is expected to continue next year helping Samsung Display's business go from strength to strength. Samsung said that in 2024, "the mobile panel business plans to meet increasing demand for new applications, while the large panel business will improve profitability by adding new products and enhancing yields."
The semiconductor unit completed the development of the Exynos 2400 during the quarter and the deca-core chip will deliver improved CPU, GPU, and NPU performance compared to its predecessor. Samsung says, "The mobile SoC segment is in the final stages of development for next year's flagship smartphones and is poised to expand the business portfolio by targeting global customers for the modem business, while also enhancing the solution capabilities for On-Device AI." Samsung expects to improve the results of this sector in 2024 by increasing sales of flagship semiconductors and by selling chips to manufacturers outside of the mobile industry.
Samsung Foundry reported weak earnings for Q3 as the slowing mobile sector led to a delay in the expected hike in the Foundry's fab utilization rate. Q4 earnings in this segment should improve as demand increases with the release of new devices. Samsung is improving the yield on its second-gen 3nm process node production which should help it generate more business.
On the Korea Exchange, Samsung shares are trading at 67,200 won per share ($49.87) down 100 won (7.4 cents) for the day. The high over the last 52 weeks is 73,600 won ($54.64) while the 52-week low is 54,500 won ($40.46).
link