As was revealed a handful of weeks ago, Microsoft is currently working on a significant update to File Explorer on Windows 11 that will update several core areas of the app with modern designs and new features that will better integrate the experience with OneDrive and Microsoft 365.
Internal mock-ups obtained by Windows Central reveal that the updated app will feature a redesigned header with a modern file directory box, a modern search box, and a new "home" button. The existing header buttons, such as "new," "copy," and "paste," will be moved into the file/folder view just below the header.
The home page itself is being updated with more integration with Microsoft 365. Along the top will be a feed of "recommended" files, which will be presented with larger thumbnails that will make it easier to see what files are being suggested to you.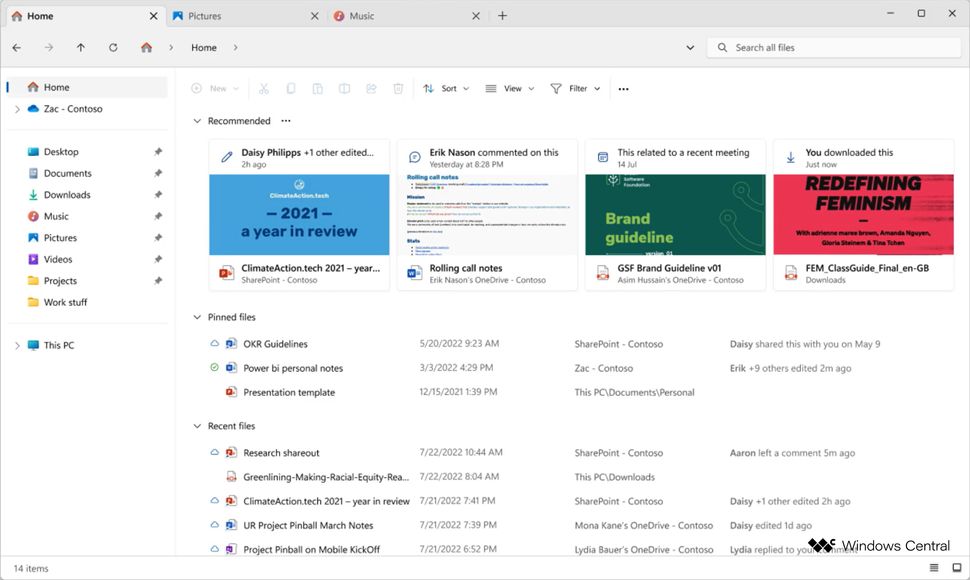 Even the left-side navigation is being updated with more modern code, rounded highlight buttons, and more. The details pane is also getting a significant update to align with the rest of File Explorer, including integration with Microsoft 365 and a richer experience for seeing file details.
The deeper integration with Microsoft 365 means users can see email threads and recent comments about files shared via the cloud across multiple colleagues or attached via email. This info will be visible at a glance on files that are being shared or via the details pane.
I'm told that many of the updates to these areas of File Explorer will also aid in making it more friendly for touch users.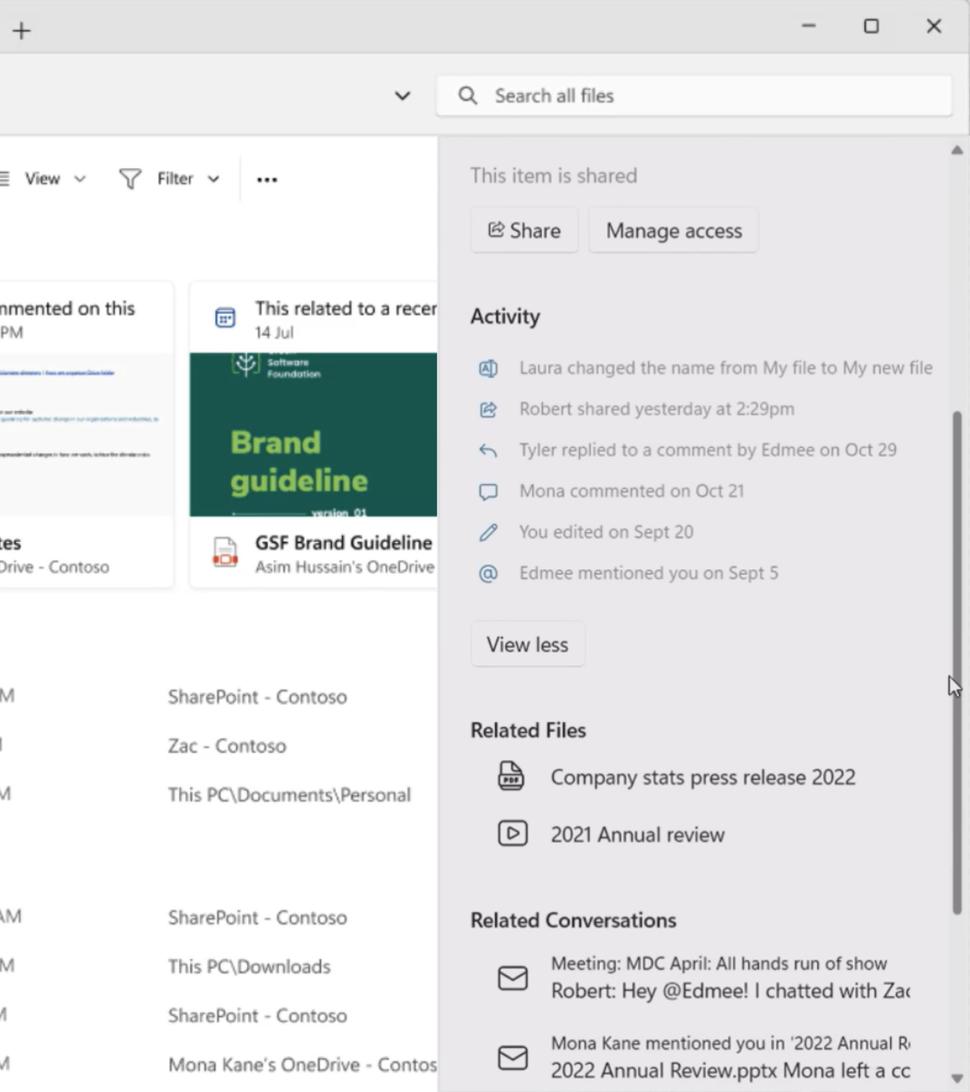 Additionally, Microsoft is working on a more rich photo viewing experience for File Explorer via a new "Gallery" area. Users should be able to mouse over to view larger previews of photos.
…
Read the rest