The iPhone 15 Pro and its rumored periscope zoom is an exciting prospect for photographers, but equally satisfying (and much cheaper) is discovering a new camera trick on your current iPhone. Particularly when that hidden feature is both a useful time-saver and named after a long-forgotten Apple gadget.
Okay, the QuickTake feature on your iPhone (which first arrived on iOS 13) has been around for a few years now, but it's also easily missed. It's a bit like another hidden iOS trick that I discovered recently, which turns your iPhone's spacebar into trackpad whenever you hold it down. You're welcome.
If you find that latter trick useful for typing, then QuickTake will do the same for your photos and video. It's actually built into the shutter button on your iPhone's default Camera app and lets you do two things – quickly shoot a video, and fire off a burst of photos to capture the perfect moment during an action sequence.
Hidden Features
We love a good hidden feature, that functionality on your device that may not necessarily be active at default but which elevates your experience (or even your life). This series explores our pick of them – and you can read them all here.
Let's start with QuickTake for video. You can, of course, simply scroll to the Video option in the iPhone's Camera app, but sometimes that's a bit awkward and fiddly, particularly if you're taking photos. QuickTake lets you shoot video simply by pressing and holding the shutter button, and releasing it to stop recording.
You may have already discovered that trick, perhaps accidentally when trying to take photos, but a lesser-known bonus QuickTake function can also save you from finger fatigue. Once you've pressed and held the shutter button to start recording video, slide it to the right, then release it, to keep the recording going, hands-free.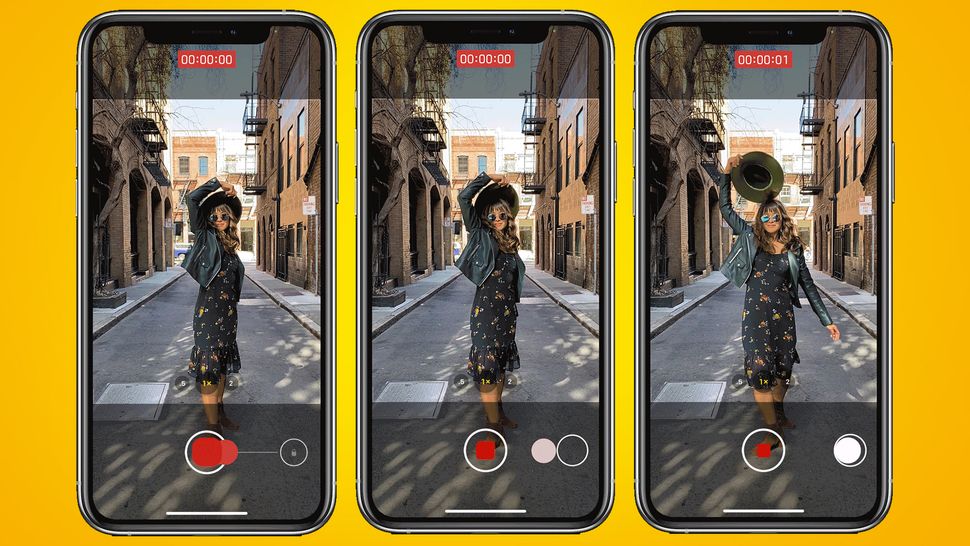 Even better, once you've locked in your video recording, a new shutter button will appear to the right – tap this and you can take photos while the video is still recording. Okay, these photos are slightly cropped compared to the ones you'd get from the iPhone's dedicated photo mode, but it's a lifesaver if you want both videos and photo of an unrepeatable memory.  
If you prefer, these same QuickTake functions can also be mapped to your iPhone's Volume button on the side. Go to Settings, then Camera > Use Volume Up for Burst and toggle the feature on. This will also let you start a QuickTake video by pressing the Volume Down button. I find this creates too many accidental shots and videos, so prefer to use the shutter button method. But both are infinitely preferable to switching between the video and photo modes.
Ready for action
Even more useful for photographers is QuickTake's photo burst mode. Burst modes are what professional snappers use to nail a shot in an action sequence, like a horse jumping over a fence or singer on stage. But on the iPhone, you fortunately don't have to look for a mysterious dial marked 'continuous high', as it's built into the shutter button.
To capture a burst of photos, just slide the shutter button in your iPhone's default camera app to the left and hold it there, then release it to stop. The number of shots you're taking will appear as a number inside the shutter button. Again, you can also map this same function to your Volume Up button (in Settings > Camera > Use Volume Up for Burst), but prepare to find lots of accidental shots in your camera roll.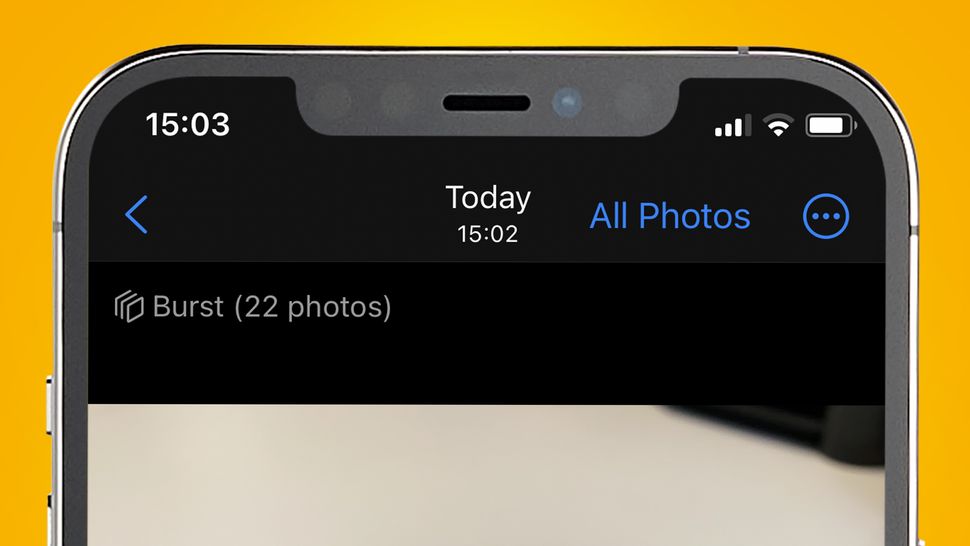 Fortunately, there are ways to quickly prune iPhone photo bursts on stop them from filling up your storage. In your Camera roll, look for the photo that has the Burst symbol above (with the number of photos taken in the sequence marked in brackets). 
Now tap Select and tap on your favorite shots. Hit the Done button and you'll get a message saying (for example) 'Keep only 2 Favorites', which will see the others deleted. Or rather, they'll be moved to your 'Recently Deleted' folder, where they'll live in purgatory for the next 30 days before being permanently erased. 
What was the original QuickTake?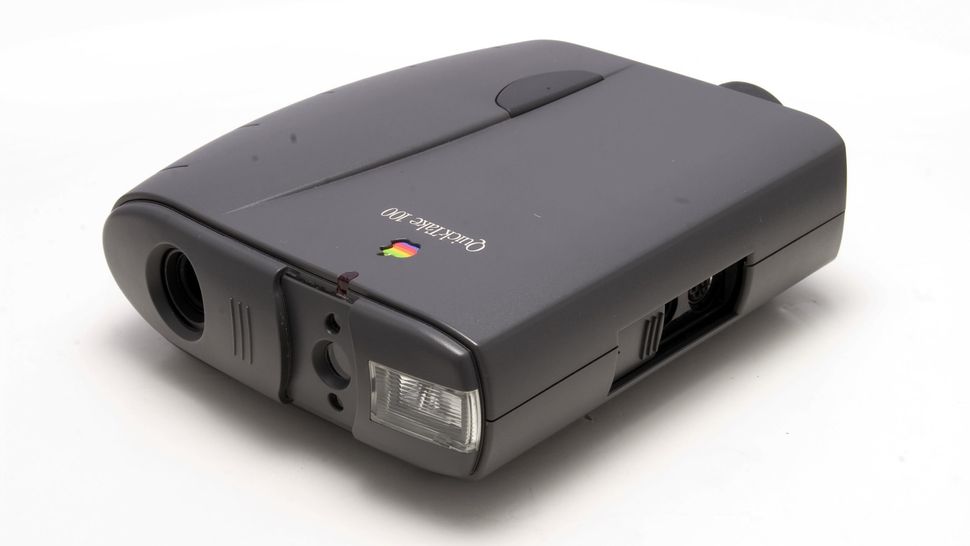 So what was the Apple QuickTake that this handy iPhone feature is named after? The original QuickTake 100, launched in 1994, is widely considered to be the first ever consumer digital camera. And yes, it was an Apple product – even if it was actually built by the true pioneer of digital photography, Kodak.
Naturally, this early digital camera had some now-laughable specs. Its sensor could take 640×480 resolution photos, or around 0.3MP snaps. Despite this tiny file size, the QuickTake's internal memory would fill up after just eight photos. And there was no way to do anything as futuristic as check the digital photos you'd just taken –you'd need to hook it up to your Mac to see them.
And yet, the QuickTake was the start of a photographic revolution, albeit one that it'd ultimately only become a footnote for. It was the first taste of how accessible and easy digital photography would become, ultimately laying the groundwork for smartphones, computational photography and the iPhone's QuickTake tribute.
Sadly, there's no extra easter egg inside the iPhone to show smartphone fans what the QuickTake 100 (or its 150 and 200 successors) looked like, but perhaps that's the way Steve Jobs would have wanted it. Jobs killed off the QuickTake camera range in 1997 as part of his move towards streamlining Apple's product range and bringing a focus back to computing.
Still, that doesn't mean you can't fire off a burst of photos on your iPhone in the QuickTake's honor, using the hidden software feature that's named after it.
You might also like
link